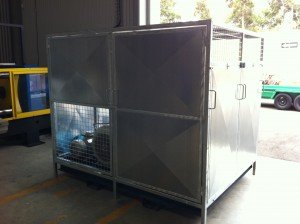 We specialize in Custom Fabrication and provide a total fabrication service ranging from high tolerance one off machinery to a galvanized gate frame. The list is endless, if you need something built, we can fabricate it.
Gates, Fencing and Railing Products
Internal Bannisters and Balustrades
Window Grilles and Louvres
Garden Trellises and Archways
Carports and Patios
Furniture and Decorative Items
Tables and Outdoor Furniture
Tools, Trolleys and Cages
Fuel Tanks and Kit Car Parts
Boat and Caravan Modifications
We can work from your drawings and plans to suit your specifications and will customize an order to suit any situation and installation.